21.11.2023: Erfahrungsaustausch München
Am Dienstag, 21.11.2023 fand der 2. Erfahrungsaustausch aller Projektpartner:innen an TU München statt. Neben dem aktuellen Stand des Projektes und inhaltlichen Diskussionen zu den einzelnen Themen wurde das weitere Vorgehen des Projektes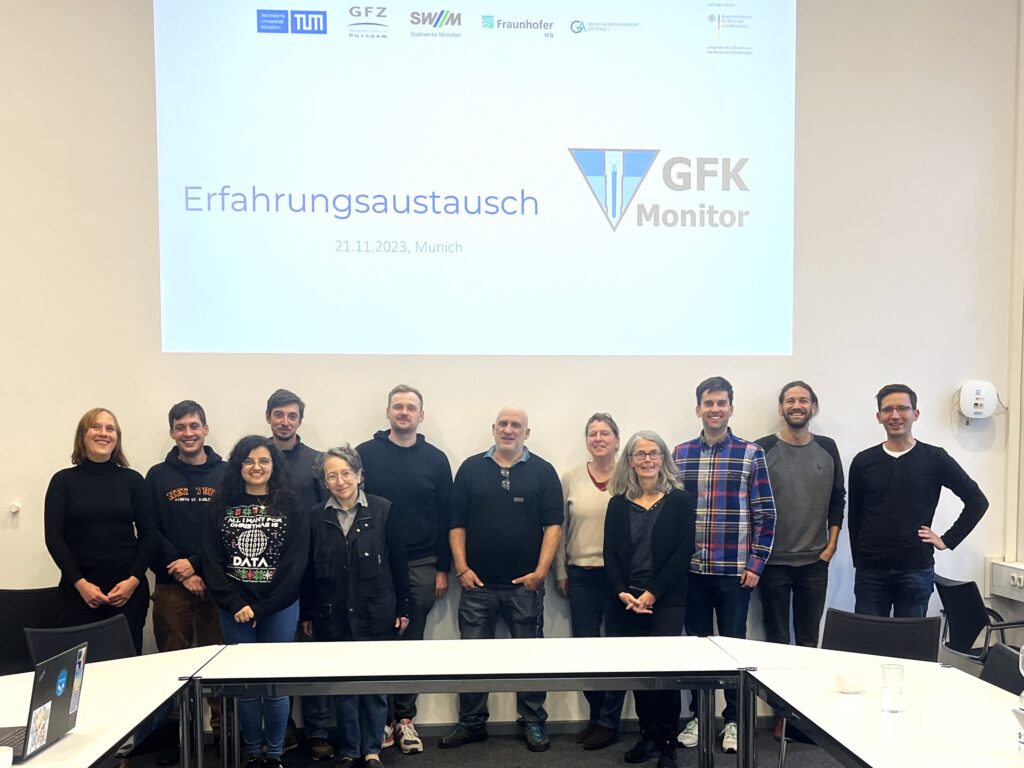 18.10.2023: Der Geothermie Kongress, Essen: Präsentation des GFK Monitor Projektes
Am Mittwoch, 18.10.2023 wurde unser Projekt mit der Präsentation "Die ersten Ergebnisse aus GFK-Monitor – Monitoring von Tiefengeothermiebohrungen mit faseroptischen Akustik- und Temperaturmessungen im bayrischen Molassebecken" vorgestellt.
15./16.03.2023: Conferencing and site visit Schäftlarnstraße
In March, the first exchange of experience of the GFK-Monitor project takes place with all project partners in Munich. The day before, a visit to the geothermal wells at Schäftlarnstraße in Sendling is planned. Here, 2 fibre-optic cables have already been installed and furthermore, tracer tests and the implementation of an additional FOC ist planned.
16.09.2022: Kick-off meeting GFK-Monitor
The project has officially started and subject-specific work has commenced.